Aims and Values
Aims Statement
We value the efforts, achievements and participation of all those involved in the learning process.
School aims
As a member of the school community:
Develop a love of life and learning.
To work and play cooperatively.
Develop a sensitivity to the needs of others.
Work with parents, carers and the community.
Support a stimulating, inclusive and welcoming environment.
To be ambitious, aspirational and have high expectations.
Learning aims
As an educated citizen to develop:
Health and Well being.
Knowledge and understanding of the world.
Creative, reasoning and problem solving skills.
Communication skills.
Application of English and maths skills.
Social, moral and spiritual understanding.
Character attributes
As a learner to develop:
Self-awareness and self-management skills.
Social awareness and relationship skills.
Responsible decision making.
Compassion and courage.
Faith and hope.
Curiosity and creativity.
Vision Statement
'I have come that they may have life, and have it to the full' John 10:10.
By sowing the seeds of curiosity, creativity, compassion, faith, hope and courage pupils flourish as valued members of the world community, as educated citizens and as part of God's creation:
'With God all things are possible' Matthew 19:26.
Bidford on Avon C of E Primary, through its inclusive Christian ethos promotes the well-being, aspiration and self-worth of all pupils and staff:
'The school of choice – providing educational excellence within a Christian ethos'.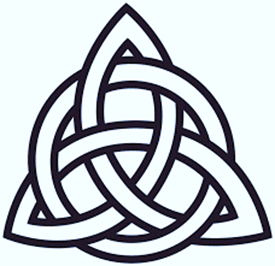 British Values
At Bidford on Avon Primary School we are committed to promoting British values through a wide range of explicit and implicit educational activities.
Our approach to promoting fundamental British values follows equal opportunities guidance which guarantees that there will be no discrimination against any individual or group, regardless of faith, ethnicity, gender, sexuality, political or financial status.
All students have an opportunity to develop and demonstrate their knowledge and understanding of democracy, the rule of law, individual liberty and tolerance of different beliefs, cultures and faiths.
As a result of our promotion of British values, our pupils are expected to gain:
An understanding of how citizens can influence decision-making through the democratic process.
An appreciation that living under the rule of law protects individual citizens and is essential for their wellbeing and safety.
An understanding that the freedom to choose and hold other faiths and beliefs is protected in law.
An acceptance that other people having different faiths or beliefs to oneself (or having none) should be accepted and tolerated, and should not be the cause of prejudicial or discriminatory behaviour.
An understanding of the importance of identifying and combating discrimination.